Education was never part of my plan.
It snuck its way into my life when I started volunteering in my daughter's first-grade classroom. A new world opened up, one where my passions for social justice and math were my strongest assets. What followed was 13 years of teaching and coaching math, where I found constant motivation in my students. They are always at the center of every decision I make.
I transitioned to GEAR UP in 2009. Bringing a strong math background and inexplicable love of numbers, I came to GEAR UP to work on data, compliance, and secure in-kind services from our partners to ensure students receive the supports needed to succeed. This subculture of college access that existed throughout the country was new to me.
Yet coming to GEAR UP felt like coming home. It was the perfect place for this passionate, think-outside-the-box person. I found like-minded people all across the country who believed in and worked toward equity for all students. The group my colleague and newly named Project Director Janicia Centeno-Castillo calls Equity Warriors – people who are committed to creating a postsecondary path for all students!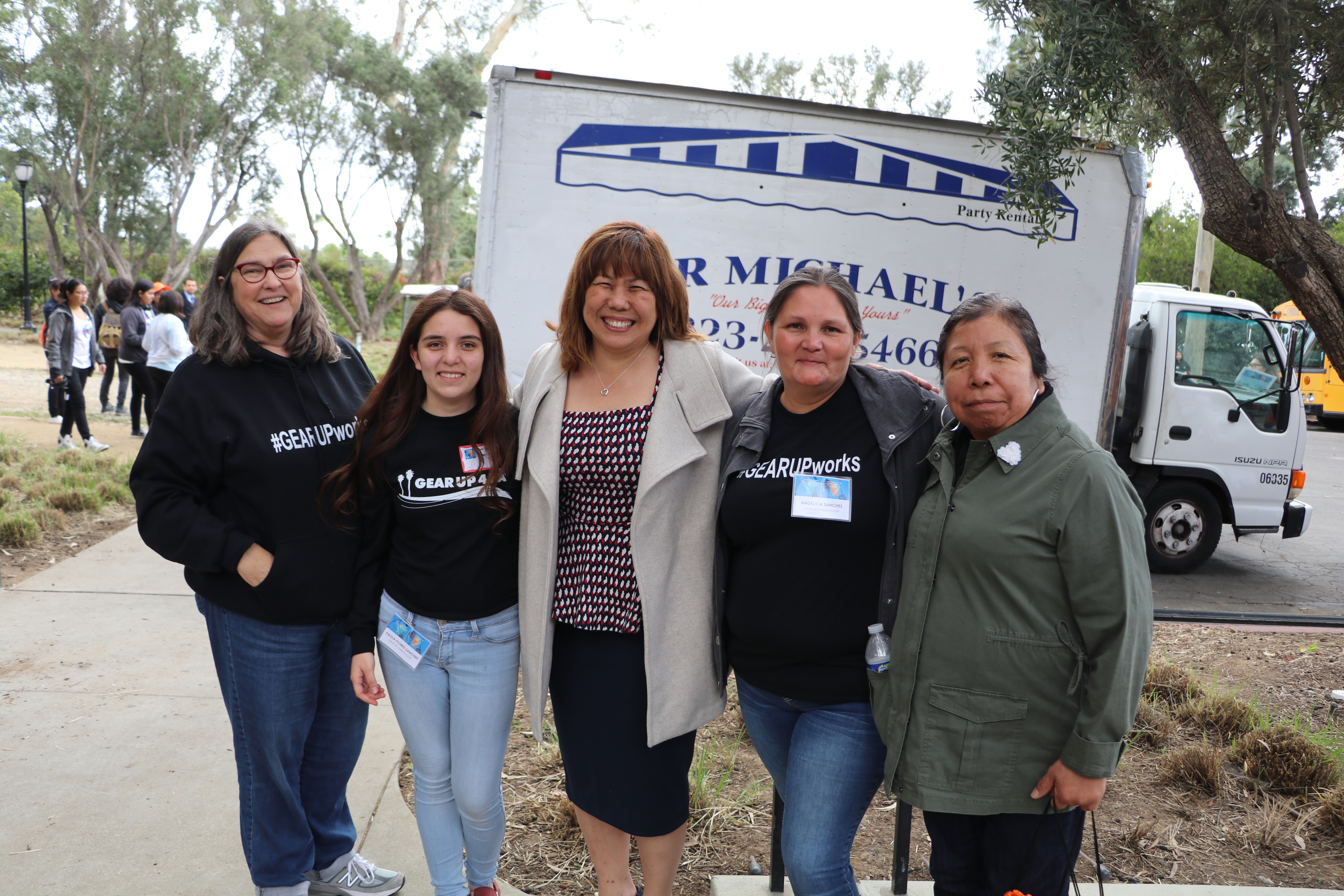 It is said GEAR UP is about people, leadership, and relationships. That is true of LAUSD as well. For the second-largest school district in the country, we are the #1 district in people who care. GEAR UP is a community of professionals who are always there to help and support.
Throughout my career, I have been fortunate to come across some of the most inspiring, generous, and tireless people who mentored and supported me every step of the way. I am very thankful for the people I've met, the incredible relationships I've built, and the leaders who have always shown me the way. As I pass the baton to Janicia, I know she will lead with passion and heart. She is the #1 Equity Champion.
Thank you to everyone who has made my time with LAUSD and GEAR UP years so fulfilling.
---